In early March 2023, one of the most easily recognisable logos in power control went from blue to green as we unveiled our updated brand identity at the Middle East Energy exhibition in Dubai.
The update, of course, is about more than colours; it heralds a change of direction at DEIF: Instead of focusing on devices and solutions, our branding and communication now primarily focuses on the green transition of the energy sector. But why update a well-established brand identity that has served us well for years?
The most important challenge of our generation
"The number one reason is that our brand identity must reflect not just what we are doing, but why we are doing it, and where we are headed as a company," explains Marketing Manager Vibeke J. Trærup. "The green transition is the most important challenge of our generation, and the energy sector is a major part of this. Power must become cleaner and greener by moving to renewable sources, and by increasing the efficiency of the fossil power sources we still cannot do without."
As a supplier to power generating and consuming industries worldwide, we have a special obligation to contribute our know-how and expertise to that evolution, and that is exactly what we are doing. To take just a couple of examples, customers use our devices and support to provide reliable power and reduce diesel consumption in Lebanon; to boost the availability and production of wind turbines in France; and to get an electric ferry off to a great start in Denmark.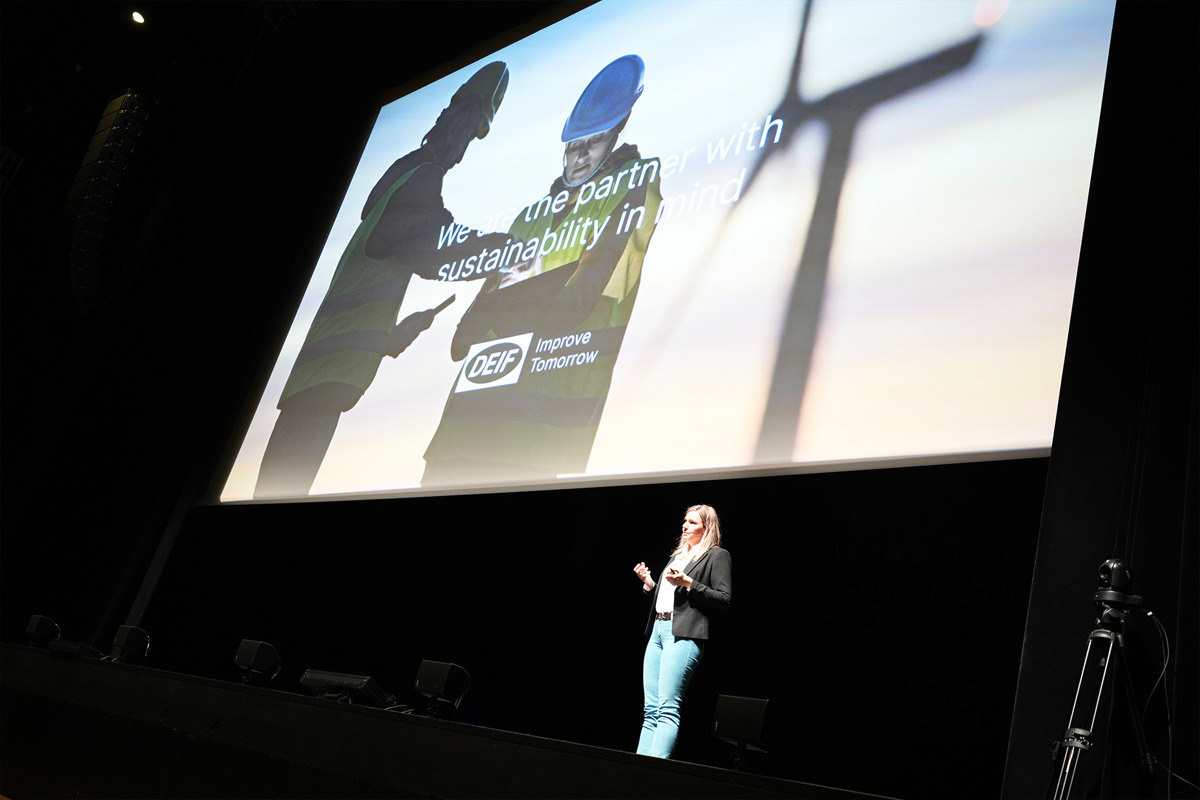 "We are changing the power industry for the better, one device at a time, by enabling companies and organisations to thrive and grow in a sustainable manner," says Vibeke J. Trærup.
"This is the essence of Improve Tomorrow, our new brand payoff. Our new brand identity reflects this ambition through an increased focus on the whys and less focus on the whats. And yes, we chose the colour green to show that we are taking an even more sustainable course!"
Positive response
The response to our new brand identity has been positive. According to Mr Lingam of MechPower, "The new brand is very attractive, and customers like it very much."
Several customers, of course, noticed the link between a green logo and a green mindset. "The green colour makes us think of growth, and it's associated with security and sustainability," remarked General Manager Keith Tan from Z-Power Automation Pte Ltd, and a representative of Fuzhou DIY Power System Co., Ltd., said: "I think DEIF's new brand identity makes a very good connection. As a supplier of traditional power generation equipment, we have crossed the border to new energy applications. DEIF products and solutions give us the confidence to change and embrace the future."
The new identity not only indicates a new direction for DEIF; several customers are realising that it also opens new opportunities for them. "It's an opportunity to us," says a representative of Shenzhen Zhidian Energy Technology Co., Ltd. "We specialise in diesel and storage hybrid systems; with DEIF, we can now assist our customers in their green transformation."
Concrete actions and initiatives
The new brand signifies a sharpened focus on the green and clean agenda – but what are we actually doing to realise the ambitions encapsulated in our updated brand identity and new payoff?
First, of course, DEIF devices help our customers contribute to a better world; in 2022, 61% of our turnover came from products used for clean and green solutions. But if you want to change the world, you should start with yourself, and we are constantly taking steps to improve the compliance, responsibility, and sustainability of our own operations. A few examples of actions and initiatives:
In 2022, we took back 1,570 controllers for service and repair, saving 2,750 kg of waste plus materials and energy.


We increased the level of waste recycling to 85.3% at our headquarters in Skive, Denmark.


Brochures and other marketing materials are now distributed electronically instead of in print, saving 35,200 pieces of A4 paper in the first six months of 2023 (compared to 2019). This equals 10.45 kilometres if you put the papers end to end – higher than the Mount Everest (8.84 km).


Our procurement strategy aims to achieve carbon-neutral purchasing within the next few years.


We are building a new factory in Denmark that is designed for maximum sustainability – possibly with an onsite wind turbine.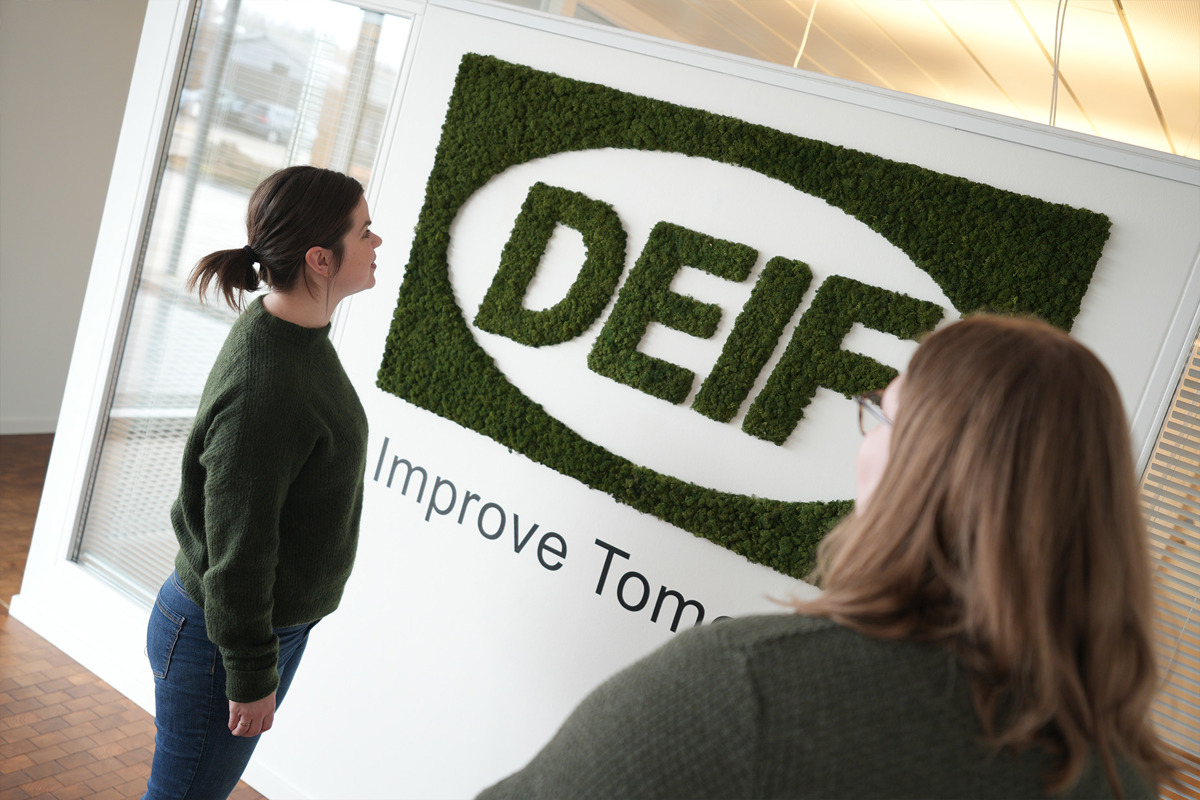 Working together to generate green ideas
Equally importantly, we are constantly involving our entire organisation in an ongoing debate on how to progress further:
In 2022, 50 DEIF employees from all over the world participated in an Action Lab event, generating ideas and actions for engaging our customers in sustainability work.
One of these ideas was to establish a Young Advisory Board at DEIF; an idea that has now been implemented, with twenty young colleagues contributing to the ongoing initiatives to develop DEIF as a sustainable company.
We have held leadership workshops in our Danish organisation to embed a sustainability mindset, create a mutual understanding of sustainability, and generate ideas for actions that can inspire sustainable development.
Setting a clear and ambitious course for the future
In short, we are progressing at all levels and throughout all subsidiaries all over the world – and we are just getting started. We will keep developing and executing ambitious plans for reducing our carbon footprint, improving the sustainability of our operations, and helping our customers do the same. But could we not have done all of this without updating our brand identity?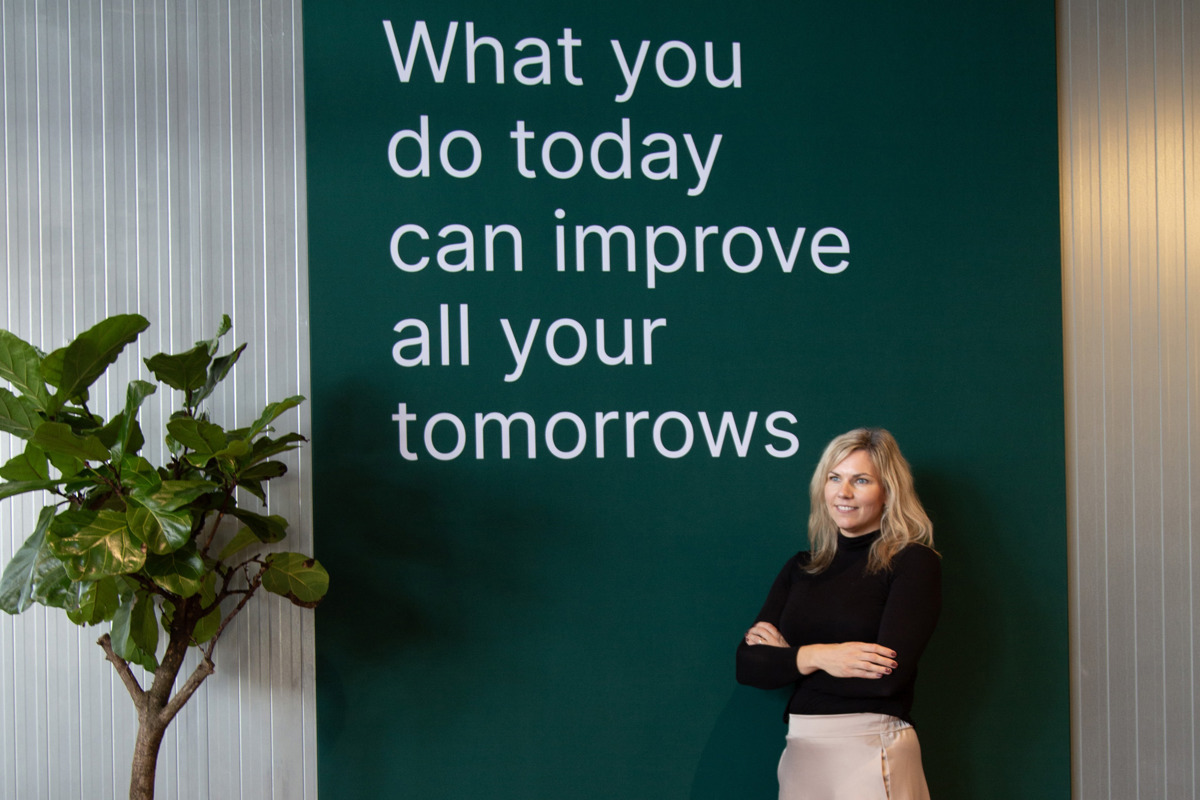 Read more about our efforts in our Sustainability Report 2022